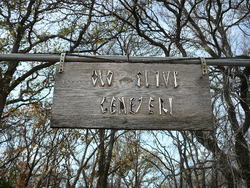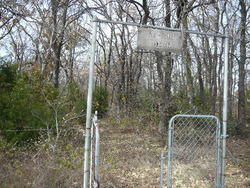 Copyright ©1998, Abilene Reporter-News / Texnews / E.W. Scripps. Publications
DENTON, Texas (AP) -- Two men in North Texas are studying hundreds of tombstones in a quest to save the history linked to slaves buried at a forgotten cemetery.
David Herold, who makes part of his living repairing monuments, is now protecting what is left of the Old Slave Cemetery near Pilot Point, Texas.
He does the work for free, he says, because the site is a sadly neglected and threatened piece of history. Many of the tombstones have been weathered by time and can no longer easily be read.
But when repaired and closely studied, the stones reveal clues to the identity of the buried.
W.O. Skinner, a man assisting Herold, demonstrated for the Denton Record-Chronicle how the two have identified several people whose tombstones have been damaged.
The two spread a large dollop of shaving cream on a tombstone and then use a squeegee to remove the excess. The cream neatly fills the crevasses revealing inscriptions.
Words and artwork clearly appear: Josaphine Fink. Born 1860. Died 1892.
Also scrawled in the tombstone: "I am treading (dancing) at a wine chest by myself. Be easy children."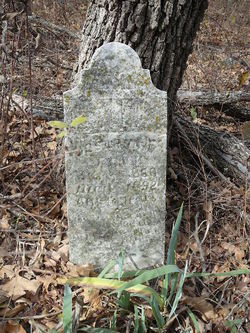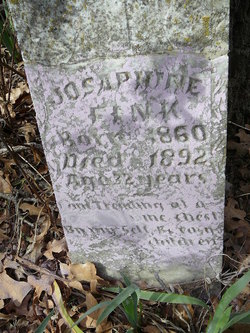 "It was a cold world back then," Herold said after looking over the stone. Nearly 500 graves belonging to slaves, former slaves and their sons and daughters are said to be at the cemetery.
The tombtones are dated from the latter part of the 1800s to the early 1900s.
Herold fears the cemetery might someday be plowed under by developers who are building luxury homes in the area.
"One of the risks of these old-time cemeteries is where they have no fence around them, the adjacent property owners tend to encroach," Herold said. "And the land is beginning to be fairly valuable land -- $10,000 to $20,000 an acre."
Those familiar with Denton County's history in the county say some of the unmarked graves probably belong to freed slaves who later moved to the area to work in the burgeoning cotton industry.
The concentration of graves may have been the result of efforts to start a new town -- a common trend among blacks after the Civil War.
Herold says its unlikely that the slaves were owned by residents of the Denton-area because records show that residents only paid taxes on 588 slaves.
"I can't imagine there was any slave owner in Denton County that had enough slaves to start a cemetery," he said.